MNA Bargaining Unit
BRIGHAM AND WOMEN'S HOSPITAL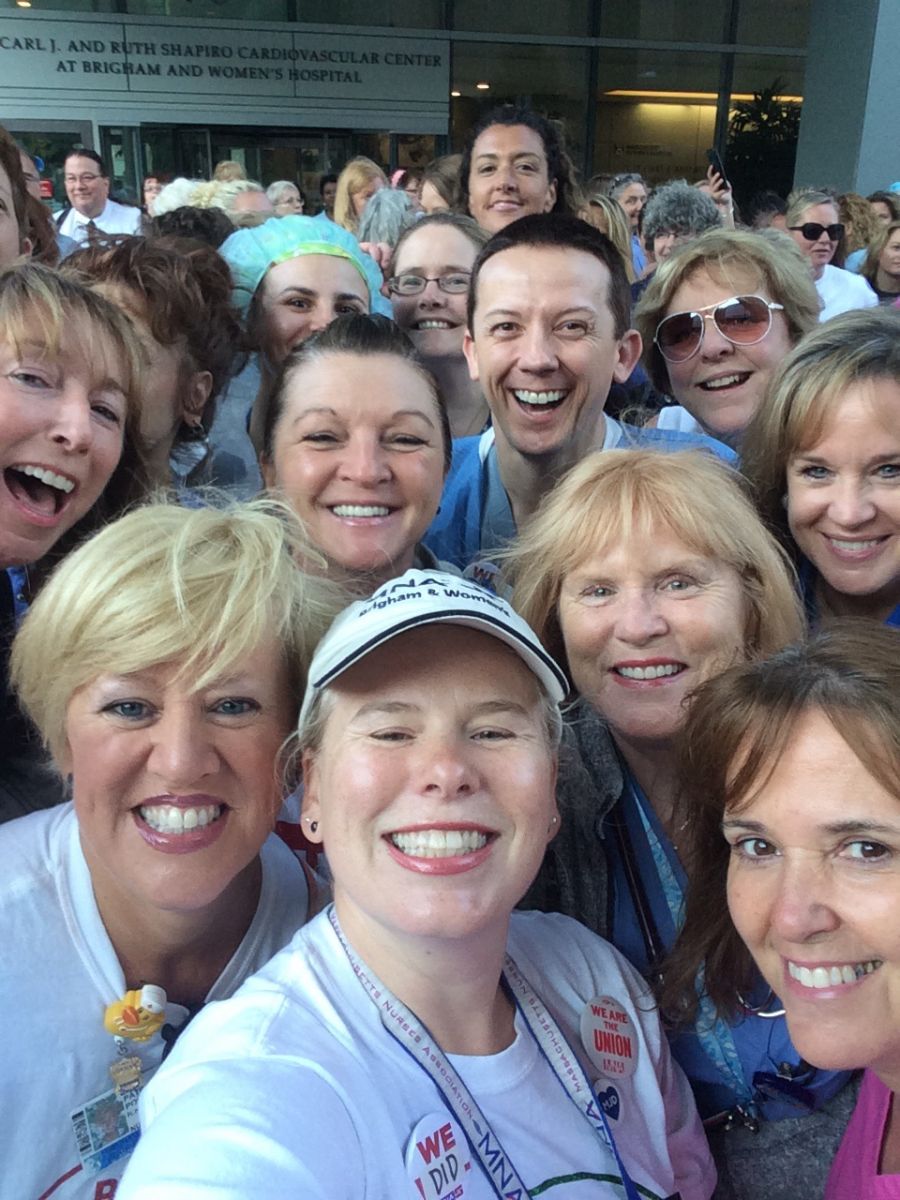 Please see the "latest updates" section below for the most recent news about BWH.
Welcome to the official website of the Brigham & Women's Hospital nurses' union, your online source for the latest news, information and updates regarding our efforts to protect your rights and benefits, and improve your nursing practice to ensure the highest quality patient care at BWH.
This website is dedicated to the nurses of Brigham & Women's Hospital who in 1978 had the courage, foresight and tenacity to unionize. They are an inspiration to each of us as we build on their legacy and continue their fight to improve conditions for our profession, our patients and each other. The most professional thing a nurse can do is to become an active union member who has a powerful collective voice to bring about meaningful change.
We are on Facebook! Join the Facebook Group.
Latest Updates
---
Upcoming Events
Guidelines
There are no guidelines to view
Committee
Brigham & Women's Hospital
MNA Committee
2016-2017

Name Position Extension Email Address @bwh.harvard.edu

Trish Powers (OR) Chair X 27270 ppowers
Kelly Morgan (L&D) Vice Chair X 25435 kmorgan2
Judy Lydon (CWN 10) Secretary X 27990 jlydon
Marian Wright (CWN 9) Treasurer X 27585 mwright
Sandra Abber (OR) OR X 27270 sabber
Jeffrey Berger (Hem/Onc) General #2 X 27845 jberger
Connie Gassett (Amb. Gyn) Ambulatory 732-4806 x5 cbielekgassett
Dianne Griffin (Hem/Onc) Hem/Onc X 27695 dgriffin
Dean Katica (Float Pool) Medical dkatica
Jim McCarthy (PACU) General #4 X 27285 jmccarthy15
Kathy McPherson (L&D) CWN X 25435 kmcpherson1
Kerry Noonan (PACU) General #3 X 27285 knoonan1
Claire O'Connell (PACU) At-Large #2 X 22785 coconnell
Robin Luccia (Sh. 9 E) Shapiro 857-307-2950 rlucia
Denise Fay (Sh. 8) Shapiro 8 857-307-2855 dfay
Susan Tartaglia (CC) Health & Safety 857-307-2742 startaglia
Laurie Demeule (EP) Membership 857-307-2080 Ldemeule