A Career Leading To Many Careers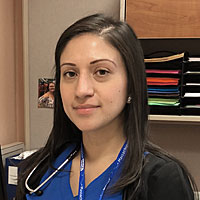 Nursing offers a wide range of positions in a variety of healthcare organizations. One of the best parts of being a registered nurse is that it can lead to a variety of careers, ranging from bedside care to administration to risk management to research and teaching. Whatever career path a nurse chooses, he or she has the option to work wherever they decide to live. Nursing is one of the most flexible careers, providing opportunities from part-time work and per diem positions to full-time, salaried positions with varying degrees of responsibility and workloads. There are many options to pursue within the profession based on an individual's interests and future career path. Today, nursing care has moved beyond the hospital into a wide range of other settings. Here is a sampling of options:
Positions
Clinical Staff Nurse
Legal Nurse Consultant
Case Manager
Advanced Practice Nurse
Educator
School Nurse
Consultant
Entrepreneur
Manager
Researcher
Administrator
Author

…and many more
Organizations
Hospitals
Community Healthcare
Home Healthcare & Hospice
Medical Group Practices
Long Term/Subacute Care
Insurance & Managed Care Rehabilitation
Healthcare Information Technology
Consulting Organizations
Pharmaceutical Companies
Sports Medicine
Biotechnology

… and many more
Specialties
Cardiac
Renal
Emergency/
Trauma
Medical/Surgical
Forensic
Geriatrics
Intensive Care
Mother/Baby Care
Oncology
Operating Room
Pediatrics
Family Health
Women's Health
Neurology
Psychiatry
Rehabilitation
Transplants
Labor and Delivery

… and many more
Check out the Nursing Degree Guide for more valuable information.