Legal Interventions
Poster Presentation
Holding perpetrators of workplace violence and abuse accountable for their crimes against nurses and other healthcare workers
Prepared for the Massachusetts Nurses Association by Susan Vickory RN, BC
Presented by Rosemary O-Brien RN, Chairperson Workplace Violence and Abuse Prevention Task Force
In Healthcare or Anywhere Violence is NOT part of the job
~MNA Task Force on Workplace Violence and Abuse Prevention Task Force - 2000
All statements relate to prosecution of perpetrators of violence in Massachusetts, USA
The process may be different in other states and countries.
The physical and psychological effects from violence and violent attacks on nurses and others are the same
The ultimate price paid by a healthcare/social service worker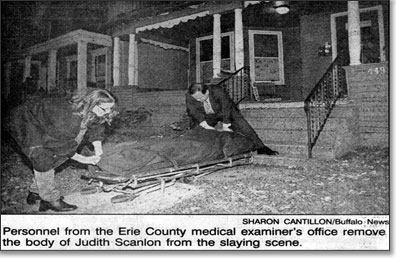 Photo courtesy of the New York State Professional Employees Federation (NYS-PEF)

Types of violence
Type I – Criminal Intent (stranger)
Type II – Customer/client/patient
Type III – Co-worker Type IV – Personal (friend/family)
Violence in Healthcare
Assault - Threat with the intent to do harm
Battery – Unwanted touching
Harassment – Repeated and targeted abuse and threats
Report/Document
Violent acts should be part of the public record no matter where they occur.
Underreporting violence in healthcare settings is a chronic problem.
Reporting must be consistent to bring attention to this problem.
Routine prosecution may serve as a deterrent and will hold perpetrators accountable.
Prosecution of perpetrators protects others in healthcare and everywhere.
Prepare and keep records of everything that happens
Facility incident reports - locate witnesses who can assist the injured nurse or others affected
Local police and hospital security reports
Take photos of the crime scene
Take photos of injuries of all persons involved
Assure confidentiality of patients – no patients in photos
GET and KEEP COPIES OF ALL REPORTS
The type of violence dictates the order of reporting
Immediate Supervisors/Managers
Hospital Police or Security Services
Local Police (call 911)
Employee/Occupational Health Services
Union Representative when possible
Filing criminal charges
Police reports must be filed soon after the event.
District Court reports are acceptable as well.
Hospital Police may assist in filing charges with police or district court.
Take witnesses with you to the police station or district court.
District Attorney
Local Criminal Prosecutors - Supports the victim (nurse or other)
District Attorney – Victim/Witness advocates (may) assist the assault victim through the process
Victim presents a victim impact statement
Litigation is a lengthy process (12 -18 months not uncommon)
Clerk Magistrate
Clerk Magistrate's hearing
Clerk Magistrate (Massachusetts) determines which cases will go to the judge for arraignment.
Witnesses (co-workers or hospital security) are necessary to support victim's account of the event.
Victim/Witness Advocate speaks for the victim in court proceedings.
Case studies of 5 nurses experience prosecuting perpetrators of violence
In all cases noted on this poster:
The employer had been informed of previous instances of violence or threats of assault by the perpetrators.
The employer had not provided effective interventions to protect the health and safety of the staff or other patients.
Serious injuries eventually were inflicted on nurses and others by the perpetrators.
-----------------------------------------------------------------------------
Case 1 - Juvenile assaults staff members in a mental health facility
Juvenile repeatedly assaulted staff and other clients while being detained for observation.
Reports to management did not result in a safe environment for staff or clients.
Police were called by staff during one outbreak by the juvenile.
Juvenile court ordered the client to be reassigned to a forensic environment (took several weeks).
Injured nurse's main concern was that thesafety and therapeutic environment of the other clients was threatened.
Transferred to a forensic unit
-----------------------------------------------------------------------------
Case 2 – Adult male assaults nurses and others in dialysis unit
Dialysis patient repeatedly attacked staff and disrupted the environment of care.
Several staff members had been injured.
Attempts to address his behavior were not successful and employer refused to begin process to remove the patient to a forensic unit.
Staff called the police during one outbreak. Criminal charges were filed.
Court ordered the patient removed to a forensic unit.
Transferred to a forensic unit
-----------------------------------------------------------------------------
Case 3 – Intoxicated adult male assaults nurse in emergency department

After 8 hours in the ED for detoxification, patient being discharged attacked the nurse sexually.
Local security officers called the police, criminal charges were filed.
Employer refused to support the nurse in her attempt to hold the patient accountable, retaliated against nurse for her insistence that the patient should be held accountable.
18 months of Court proceedings, patient received jail sentence and probation on release.
Nurse eventually left the hospital as retaliation against her continued, even after the patient was held accountable by the court.
Guilty
-----------------------------------------------------------------------------
Case 4 – Adult female in acute psychiatric unit assaults nurse and other staff members
Patient had been admitted repeatedly for alcohol detoxification.
Behavior was frequently violent against staff and disruptive to the unit and the care of others.
The employer would not address the patient's behavior.
One injured nurse filed criminal charges against the patient. Many others from the unit went to Court with the injured nurse.
Patient's behavior improved markedly after the charges were filed and Court appearances were required.
Patient was not held accountable due to mental health issues.
Not gulity by reason of insanity
-----------------------------------------------------------------------------
Case 5 – Homecare nurses assaulted by known sex offender
Nurses reported being victimized by deviant sexual behavior by a homecare patient they were attending.
Through discussion it was learned he was listed on the sex offender registry in the state.
Labor/management negotiations resulted in the sex offender registry being consulted on new admissions to the service.
Nurses and nursing assistants caring for those on the registry list will not go to their homes alone.
Guilty
-----------------------------------------------------------------------------
Conclusions
In healthcare or anywhere Violence is NOT part of the job.
Assault and battery are violent crimes.
Many assaults in healthcare settings are premeditated.
Perpetrators of crime should be held accountable.
Many of these perpetrators (patients) have a history of violence that should be communicated to caregivers on admission to any facility.
Violence in health care settings affects the patient's recovery as well as causing physical and psychological injuries to staff.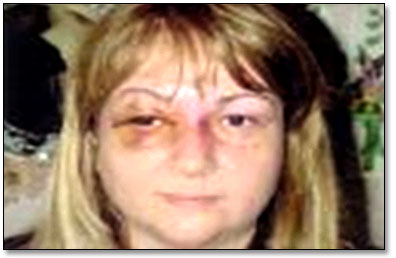 Photo courtesy of the New York State Professional Employees Federation (NYS-PEF)