Events Calendar
Region 1: All Day View of Health: Celiac Disease & Non-Celiac Gluten Sensitivity: What Does It All Mean for the Nurse? and Current Trends in Nutrition
11.07.2019
2019-11-07
2019-11-07
America/New_York
Region 1: All Day View of Health: Celiac Disease & Non-Celiac Gluten Sensitivity: What Does It All Mean for the Nurse? and Current Trends in Nutrition
http://www.massnurses.org/news-and-events/events/p/event/11362
MNA
MNA
donotreply@massnurses.org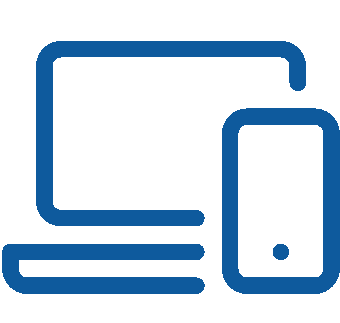 This course is available for online registration.
See registration buttons below.
Morning Session: Celiac Disease
Description: Celiac disease is an autoimmune disease that impacts genetically predisposed persons to a lifetime of dietary challenges. The Celiac Foundation (2019) estimates that 1 in 100 persons worldwide are living with celiac disease. This program will describe the pathology of celiac disease, common signs and symptoms and nursing considerations related to the care and management of celiac disease in persons living with this chronic illness.
Presenter: Laurie Higgins, MS, RD, LDN, CDE
Afternoon Session: Current Trends in Nutrition
Description: Health care consumers are overwhelmed by a variety of nutrition and dietary trends that are advertised on television and social media platforms. This information is often confusing for patients who are struggling with limited knowledge and financial resources to allow them to make healthy food choices. This program will identify the current myths and realities that exist specific to healthy nutritional selections. The role of the nurse in educating patients about the most popular dietary trends will also be discussed. Topics for further discussion will include the Mediterranean diet; the DASH diet; the Flexitarian diet; the WW diet; and the Mayo Clinic diet.
Presenter: Nicole Masler, RDN, LDN
Dates: Thursday, Nov. 7, 2019
Time: 8:30 – 9 a.m., Registration
9 – 11:45 a.m., Program
11:45 a.m. – 12:45 p.m., Lunch
12:45 – 3 p.m., Program
Location: Hadley Farms Meeting House, 41 Russell Street, Hadley; 413.387.0811; hadleyfarmsmeetinghouse.com
Fee: Member/Associate Member, free*; Non-Members, $195. *Requires a $50 placeholder fee which will be returned upon attendance. Mail in registration with check only; online registration with credit card.
Contact Hours: Will be provided.
---
CE Brochure and Mail-in Registration Form
---
REGISTER ONLINE, click registration button to get started.
Members register Here
Non-Members register Here