OCCUPY BAYSTATE
THE NURSES CAMPAIGN TO PROTECT THEIR UNION RIGHTS
The Registered Nurses of the Baystate Visiting Nurses Association and Baystate Franklin Medical Center are fighting to continue to have union representation and collective bargaining rights.
Please check back often as this campaign grows.
Billboard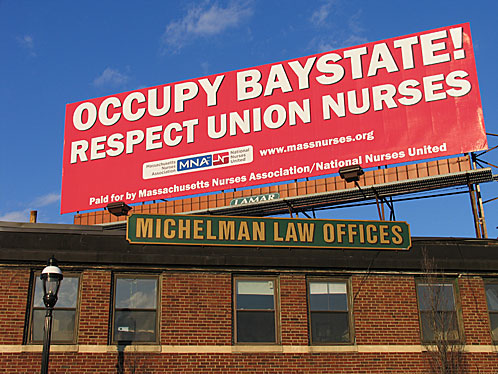 The "Occupy Baystate! Respect Union Nurses" billboard has been up since 2.22.2012. It is located in downtown Springfield just off of Rte. 91 and It is visible from the highway (heading South).
Leaflets