Welcome to Region 5 from Fabiano Bueno
Fabiano Bueno
Region 5 Chair
Nurses represented in Regional Council 5 have made great strides in improving their workplace environment being represented by MNA. From negotiating increased wages and benefits to addressing inadequate staffing to advocating for patients rights, our members are making their united voices heard loud and clear. Training, knowledge and protection are the tools needed to be effective advocates for yourselves and your patients. MNA can provide those tools…but only you can put them to work.
Once empowered, there are no limits to what union members can achieve.
As the newly-elected chair for Regional Council 5, I will work to bring our members to a united force. I propose strong education to members of what we are capable of and what can we do to provide the best to our members and the community
Region 5 holds council meetings every other month. Chairs and co-chairs from each represented facility are welcome to attend these meetings. This is the time and place to voice your facility's concerns and elaborate a plan to provide your members with the best options to overcome the obstacles we face on our everyday practice. (All members are welcome to these meetings, per our bylaws.)
Region 5 has demonstrated interest in providing supportive care to our communities. We support the AED program and we are open to suggestions on how could we help and become visible to the community.
I look forward to seeing you and working with you closely to provide our members with transparent information and create a fluid communication between MNA and our Regional Council 5 members.
Thanks for this opportunity
Fabiano Bueno RN
Chair of Regional Council 5


Please bring non-perishable item(s) to benefit the
Greater Boston Food Bank
when you attend council meetings and CE programs hosted by MNA Region 5.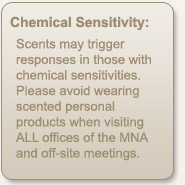 Add Region 5 to
"My Favorites"

Confirm your region by visiting our MNA Region Page.