About the Massachusetts Nurses Foundation
Advancing the Profession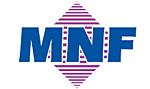 The Massachusetts Nurses Foundation is a non-profit organization, established in 1981, whose mission is to support scholarship & research in nursing and health care professions. The primary goal of the MNF is to advance the profession of nursing and healthcare by supporting the education of nurses. The foundation provides:
Scholarships and grants to nurses and students of nursing and health care professionals.
Support of research, which is significant to the profession of nursing and of public interest.
Administration of scholarship funds for alumni associations, schools of nursing, organizations, foundations and individuals interested in nursing.
The MNF raises funds and dispenses scholarships & grants to qualified recipients who have applied for assistance to further their careers or study clinical issues that are essential to the improvement of health care.
Online Auction
The MNF announces its second on-line auction!
This auction will run September 16 – October 5, 2012

The MNF is taking a unique approach to raise funds for scholarships. We invite you to take a look at the Massachusetts Nurses Foundation (MNF) On-line Auction to Benefit Scholarships for Nurses and Healthcare Practitioners. Please take a look at the NEWEST items in our catalogue, with more items being added.

The auction website is www.biddingforgood.com/mnf. For additional information about the MNF you can also visit www.massnurses.org/about-mna/mnf

What makes this event so powerful is that its reach is virtually unlimited … we expect all of our visitors to spread the word about this event using email as well as word of mouth! It's a powerful example of the "viral" nature of the Internet, and how people can come together online to support a cause.

The MNF is using exciting online software from cMarket, Inc., a Cambridge, MA, organization focused on supporting non-profit organizations. The auction will run from September 16 – October 5, and promises to have a major impact on our community.

Since everyone will be talking about this event and bidding on items like tickets, trips, sports memorabilia, etc. we thought you might want to take this opportunity to feature the changing face of fundraising on the Internet and drawing attention to a very worthy cause.

We look forward to introducing you to the MNF Online Auction, and appreciate your support, please spread the word!
Sincerely,
Jeannine Williams, RN
President
How can you make a difference in the future of nursing? It's easy–
As a member of the MNA, it's easy to make a contribution to the Massachusetts Nurses Foundation (MNF) & help nurses study clinical issues essential to the improvement of health care. Your help is as easy as –
Writing a Check
Through your tax-deductible donation, you can make a difference in what the foundation can do! Funds are directed toward nursing scholarships & research. Any donation big or small helps us make a difference!
Are you renewing your MNA membership? You can make a donation at the time of renewal by simply completing the MNF donor form and including your donation with your dues payment to the MNA.
Donating Honorariums or Travel Reimbursements
Have you received an honorarium for a speaking engagement? Consider donating your honorarium to the Foundation. Are you currently serving on an MNA Congress, Committee or Task Force? Consider donating your travel reimbursement—simply check off the MNF box on your MNA travel reimbursement form & the amount of your travel reimbursement will be donated directly to the MNF!
Arranging a Memorial Gift
Make a donation in honor or memory of a loved one or friend to the scholarship fund. When a gift is received, the MNF will send a personalized letter to the person or family notifying them of your thoughtful donation but not revealing the amount of the donation. Every gift is tax-deductible and the donor receives an acknowledgement for their donation. Please make checks payable to the Massachusetts Nurses Foundation. Please complete the MNF Memorial and Honor Gift Form and return it to Massachusetts Nurses Foundation, INC., 340 Turnpike Street, Canton, Massachusetts 02021.
Arranging for Planned Giving
As you consider your tax planning we hope you will consider making a tax-deductible donation to the MNF through wills, endowments or legacies.
Participating in MNF Fundraising Events
Whether it's the MNF Auction, Raffles or Golf Tournament your participation in MNF fundraising events helps us raise funds to support nursing scholarships & research. Watch for announcements of upcoming fundraising events—your support is always appreciated.
For More Information
Our mission is accomplished only through donations. You can make a difference in the future of nursing—your gift provides the meaningful difference in what the foundation can do! For more information about the MNF or any of our giving programs, please contact us at 781.830.5745.